Here in Bowling Green, Ohio, quality home inspection services are important for protecting your family and your investment during the home buying process.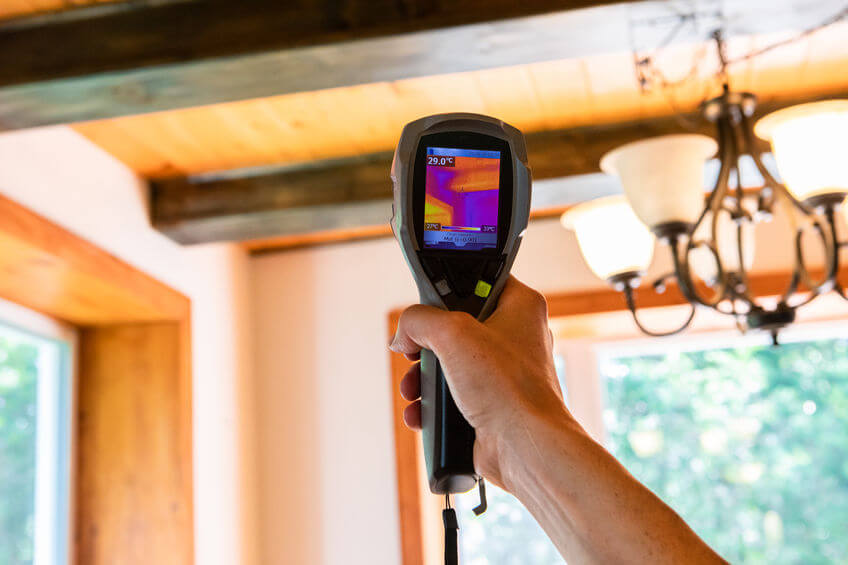 Wear and tear on a property are normal and you're bound to encounter issues regardless of how well a home has been maintained, but some issues are more serious than others. A home inspection is the only way to fully understand and account for the condition of a home prior to closing a deal. 
At All Reliance, our expert Bowling Green home inspectors are experienced and provide thorough evaluations of all the components and major systems throughout a property. There is nothing more valuable than peace of mind when buying a new home. 
Comprehensive Bowling Green Home Inspection Services
You'll find comprehensive home inspection services nearby with All Reliance. We're experts on every component and system within the home and apply a thorough, attentive eye in every inspection. As a result, we're able to find the problems that might exist and provide an easy-to-read visual report that provides a clear breakdown of our findings. As the saying goes, an ounce of prevention is worth more than a pound of cure, which is why it's critical to schedule a home inspection as part of any real estate transaction as well as to periodically assess the condition of your home.  
We're not afraid to get dirty, and our inspections take us to every corner of your home. The All Reliance team inspects crawlspaces, roofing, and any other hard-to-reach areas of the home. Furthermore, we inspect electrical wiring and other HVAC systems to protect you from the possibility of a critical failure in these areas.
Our home inspections will evaluate:
Exterior

Roofing

Foundations

Basements

Crawl Spaces

Plumbing

Electrical

Heating & Cooling

Living Spaces
When You Need to Inspect a Home
Home inspections are important whether you're buying, selling, or living in a home. When you're living in a home, it's a good idea to arrange a home inspection once every five years under normal conditions as a well of assessing the condition of your home. 
If you've experienced flooding, burst pipes, or a particularly harsh season, then it's a good idea to schedule a non-routine inspection. Our home inspectors can help uncover problems that may become more expensive or dangerous over time if ignored or left undetected. 
During the process of selling a home, it's vital to inspect it to identify any defects ahead of time. If problems go unnoticed at first and the buyer discovers them, it could cost you untold amounts of money in terms of lost value. Likewise, you should always arrange an inspection as a buyer to make sure that the current owner has taken good care of the property and that you know what you are getting into when it comes to the condition of the home. 
The All Reliance Advantage
Home inspections are a vital part of the home buying process, that much is clear. And when you are hiring someone to help you assess what might be the largest investment you make in your life, you don't want to leave that decision to chance. 
At All Reliance, we don't just deliver a report. We provide professional, experienced, service-oriented home inspectors who refuse to cut corners and who work to earn your trust at each step of the process.
Why choose All Reliance for your Bowling Green home inspection needs?
Local Experts
When you hire All Reliance, you benefit from a thorough, holistic approach to home inspection. Our inspectors are licensed and our company is owned by a Licensed Professional Engineer. HVAC and electrical expertise, construction knowledge, and local property familiarity all come together to make for unbeatable quality.
Experience
The All Reliance team have practiced their trade in Bowling Green and the surrounding areas for decades. This translates into better service and a local reputation which speaks for itself.
Intuitive, Helpful, Same-Day Reports
All Reliance leverages the latest technological solutions to help you understand the state of your home. During and after every inspection, we provide interactive reports that make complex, in-depth information simple and accessible.
Online Scheduling
We make the process easy.  Online scheduling makes scheduling your inspection a breeze. You can schedule an inspection from the comfort of your home.
To schedule a home inspection in Bowling Green, use our online scheduler to find an available date or contact us with any questions you may have. Once the inspection is complete, you'll receive a report the same day.
The Infrared Technology Difference
We utilize infrared technology in every home inspection. Why? It lets us see things that we cannot always with our eyes, such as water leaks, areas of missing insulation, and electrical hot spots.
Schedule Your Bowling Green Home Inspection Today
If you're looking for a home inspector in Bowling Green, look no further.  We are the licensed home inspection team you need for the job. To get started, schedule an inspection online or contact us to speak with a licensed inspector today.
We look forward to serving you and being part of your home buying process!
Can't find a time that works for your schedule or want to speak with someone first? Please call our office at 419-340-9909 or contact us online and we will be happy to assist you.
Serving the Greater Toledo Area
All Reliance provides residential home inspections and commercial property inspection services performed by an ASHI Certified Home Inspector throughout the greater Toledo, Ohio area, including but not limited to: 
Bowling Green

Tiffin

North Baltimore

Waterville

Fremont

Fostoria

Port Clinton

Oak Harbor

Napoleon

Whitehouse
Bowling Green Location
All Reliance Inspections
Bowling Green, Ohio 43402